FR3™ Natural Ester Dielectric Fluids
Choose FR3™ natural ester dielectric fluid for your power and distribution transformers to improve grid reliability and fire safety, reduce environmental impact and gain cost efficiencies
As an internationally recognized ester fluids expert and global supply chain manager, Cargill supplies dielectric fluids Envirotemp™ FR3™ natural ester and Envirotemp™ 200 synthetic ester fluids to electric utilities, industrial customers and transformer manufacturers around the world. Our Envirotemp fluids are used in more than 1 million power and distribution transformers worldwide.
Contact us or www.envirotempfluids.com for more information
By adopting FR3™ fluid technology, utilities can:
Increase transformer performance with smaller, more efficient transformers
Improve fire safety (FR3 fluid has twice the flash and fire points as mineral oil)
Extend transformer insulation life (5-8x longer than mineral oil)
Increase load capacity (up to 20% more with FR3 fluid high temperature capabilities
Improve environmental footprint as FR3 fluid is biodegradable, non-toxic and carbon neutral
Our Envirotemp™ dielectric fluid products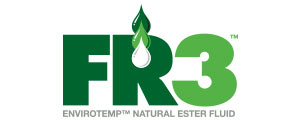 Envirotemp™ FR3™ Fluid
Envirotemp FR3 fluid natural ester fluid is biodegradable and carbon neutral. It can help improve grid reliability and resiliency by extending the insulation life, increasing load capacity, and improving fire safety while reducing environmental impact.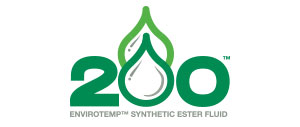 Envirotemp™ 200 Fluid
Envirotemp™ 200 fluid is a less flammable, synthetic ester-based dielectric liquid ideally suited for use in free-breathing transformers (both new and retrofill). Compared to mineral oil, it offers increased fire safety, greater environmental protection and superior moisture tolerance.
Discover how these innovative transformer oils can improve your power and distribution systems.